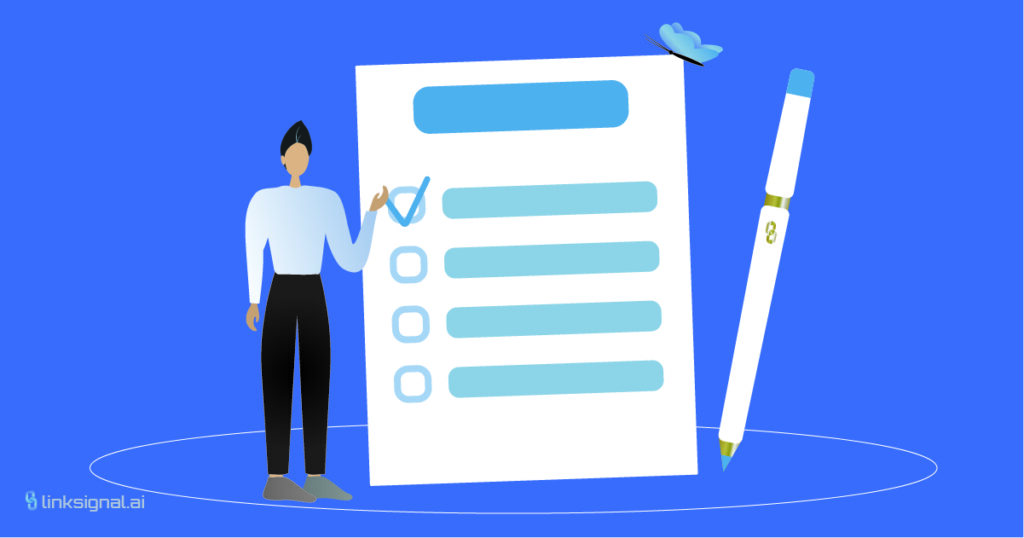 If you are looking for a practical SEO checklist covering all aspects of SEO, you are in the right place. This checklist will help you increase organic traffic and ranking in 2021.
These same practices help us increase the website's organic traffic from 9,900 visitors to over 150,000 monthly visitors in 12 months.
[Bonus] SEO Checklist Infographic
Basic SEO Checklist
First, let's go over all the necessary plugins and practices to improve your website.
These practices do not have a direct impact on your site traffic or ranking. However, without them, the site will suffer, and all other practices will be effortless.
1. Set Up Google Search Console
Google Search Console is a free tool by Google, which provides a ton of insight to webmasters. It helps you:
Discover keywords and pages that bring the most traffic
Check your rankings
Gives you keyword ideas
Submit sitemap
Ask for recrawls
Google also uses Google Search Console to notify you about your website, including website errors and manual penalties.
2. Set Up Google Analytics
This is another free tool from Google, which gives you useful data about a website's performance. You can check:
How much traffic you are getting
Bounce rate
Pages driving the most traffic
Revenue from the organic traffic
3. WordPress? Install Yoast SEO!
Yoast SEO is a free tool that makes technical stuff less intimidating. It also helps you create SEO friendly content.
You will mostly be using it to update pages' titles and meta descriptions. It also helps creating canonical tags (helps prevent duplicate content), noindex tags, and sitemaps.
Also, Yoast offers content analysis and possible improvements suggestions.
4. Create a Sitemap
A sitemap is a guide for search engines. It tells search engine bots which sites should be crawled and which are duplicates.
According to Google, "A sitemap tells the crawler which files you think are important in your site and also provides valuable information about these files: for example, for pages, when the page was last updated, how often the page is changed, and any alternate language versions of a page."
If you are using WP, use Yoast SEO to generate the sitemap; if you do not use WP, then Google free generators for your CMS.
You can find the sitemap at domain.com/sitemap.xml
Make sure to reference your sitemap in your robots.txt file and submit to Google Search Console.
5. Create a robots.txt file
Robots.txt file is used to prevent search engines from the pages and files that web crawlers can or can't request from your site. For example, if you are running an eCommerce site, you do not want crawlers to index your site's cart section.
Whether or not you prevent Google from accessing pages of your site robots.txt is always a good idea.
To create one using plugins for your CMS or create manually.
You can check if you have one at domain.com/robots.txt.
Competitive Research Checklist
SEO competitive analysis is a research strategy that enables you to discover opportunities.
The competitor analysis looks through 3 pillars of SEO, technical, on-site, and off-site and helps you:
Discover SEO competitors
Capitalize on competitors weaknesses
Replicate competitors strengths
We have created a free template to make a competitive analysis more comfortable and quicker. The template is divided into five categories with respective tools to use and metrics to look for. We also created an ultimate guide that provides details on each point of the Competitive Research Checklist mentioned below.
1. Get access to the most popular tools.
SEO competitive analysis will not be instrumental without SEO tools. Recommended tools are Ahrefs, Moz, SimilarWeb, SEMrush. These tools are paid; however, they come with 7 to 31 days of free trials, which will be enough for researching your competitors.
2. Identify your competitors
Your SEO competitors want to rank for the same keywords you want in an organic search.
Right off, you will have some competitors in mind. But business competitors might not be your SEO competitors.
To start, think of keywords that describe your product or service. Google these keywords and take note of the websites you find.
3. SEO Metrics
Next, we look through some SEO metrics, including Domain Authority (DA), Page Authority (PA), URL Rating (UR), Domain Rating (DR), Spam Score (SS). In this stage, you will need SEO tools, particularly Moz and Ahrefs.
Read our detailed guide on how to identify these metrics and why they are essential.
4. Traffic and visibility
In this section, we analyze a website's traffic and visibility. We will be concentrating on studying the company's visibility in organic search and analyzing traffic.
You need to look at:
Monthly Visits and Monthly Unique Visits. Comparing these two metrics allows an understanding of repeats vs. new visitors.
Traffic Trend. Are you going up or down? By analyzing Traffic Trend, you see the movement and action trends of your site visitors.
Keywords Trend. It shows changes in the number of organic keywords the competitor has positions for.
Total Organic Keywords. Organic Keyword attracts free traffic through SEO. The more organic keywords you have, the better, because more people will discover you through search engines.
Study competitors' top keywords. Analyzing your competitors' top keywords will give you ideas for homepage content and future blog posts.
Ranking keywords. Find keywords that your competitors are ranking on Google. This will give you ideas about your keyword research and what to include in your blog posts. This is important because if you are in position 4 to 10, you are getting traffic but not a lot. With a little optimization, you can move up in rankings.
5. Backlinks Profile
In this section, you will research the backlinks your competitor is getting.
First, look at the following linking root domain, a website that links to you and passes link juice, aka value, or equity.
Next, find Referring Domains and External Backlinks. Referring domains are the total number of unique domains linking to your target. And external backlinks are the total number of links from other websites pointing to your target.
6. Content
Now you need to study competitors' content.
Research and see if they have customized 404 pages, sitemap, and robots.txt.
Check if they have an active blog. See if they have pictures, videos, and other notable content pieces (e.g., infographics) in their blog posts.
Look at average load time and traffic source (mobile vs. desktop). Research the performance of a page on both mobile and desktop devices using Google's free Page Insights.
Technical SEO Checklist
Technical SEO is all about improving the technical aspects of your website to increase the website's ranking.
Search engines like Google strive to present the best results to their users. Factors such as website load time and data structure help search engine robots grasp your pages.
1. Fix crawl errors
When there are crawl errors, Google cannot view your content. If Google cannot view the pages, then it will not show up in the search results. No view, no show!
Crawl Errors can be found at Google Search Console – Coverage.
2. Improve Server Response Time
Nobody likes slow websites. Both Google and users penalize sites that load slowly.
This year Google introduced Core Web Vitals (CWW). These are a new set of performance metrics that highlight web page development aspects that affect User Experience. These metrics also include page loading time.
Since 2010 load time has been a ranking factor. Starting from 2021, due to CWW, its significance will increase.
To decrease the load time:
Optimize and Reduce Image Size
Set a Cache Policy
Minimize Redirects
Don't Overload Website.
3. Fix broken links
Broken links can be described as those links on your website that lead to nonexistent sources (causing 404 errors) or, in other words, are invalid.
The term refers to both internal links, leading to another page within your site, and the external ones when the link is supposed to lead to another domain.
Broken links negatively affect user experience, and this is a big no-no for Google.
To learn more about broken link building, read our article.
4. Make Your Site Mobile Friendly
Every day more and more people are ditching desktops for mobiles. Check Device Distribution for your site and calculate the benefits of making your website mobile-friendly.
Use Google's free Mobile-Friendly Test to check your website.
To take this to the next level, install AMP (Accelerated Mobile Pages).
AMP is a coding standard for publishers. The aim of AMP is for publishers to be able to load their sites quickly on mobile.
Even though AMP is not a direct ranking factor in itself, Google now gives higher importance on website speed and mobile-friendliness with their switch to mobile-first indexing and the introduction of Core Web Vitals.
AMP has an indirect effect on organic traffic. AMP helps your website become faster, and as a result, visitors will not leave the website.
5. Use HTTPS protocol
HTTPS is HTTP with encryption. So, HTTPS is far more secure than HTTP.
HTTPS protocols have little influence on ranking. But it is always a great idea to protect your visitor's data. If they need to fill in a contact form, it is mandatory.
6. Specify Preferred Website
A preferred domain is a domain that you want your users to be redirected to, whether they type in www or not.
These are all the versions:
On-page SEO Checklist
Without great content and on-page experience, it seems impossible to improve ranking and increase organic traffic to your website.
You should, indeed, create good content for users. However, you need to optimize them because search engine bots and humans read differently.
1. Optimize URLs
Try to create short and descriptive URLs. Your URLs should be descriptive enough to give user's an idea about the actual content. This does not mean that you need to have lengthy URLs.
An easy way is to include the main keywords in the URLs.
2. Optimize Title Tags
Title Tag informs search engines what the content is about and it should be unique and descriptive.
They should not be duplicated because they couldn't be found.
They also should not be long because they will be cut off on the SERPs.
Also, avoid having blank title tags.
3. Optimize meta descriptions
Meta descriptions are one of the factors that trigger users to click on your links.
If you do not have meta descriptions, Google will show a part of your content in the search results. This might not work for your benefit because the content can be randomly picked.
Enticing descriptions will improve CTR. Consider including keywords in the description if it fits.
4. Use only one H1
H1 title is the content's main heading. It is used as a wrapper for the title of the page.
Usually, the titles should include the main keywords of the content.
5. Images with ALT Tags
Image optimization is usually a neglected SEO practice. Image optimization includes naming the image and optimizing size and quality.
John Muller from Google mentions
"Alt text is extremely helpful for Google Images — if you want your images to rank there."
6. Internal Linking
Whenever you publish something new, make sure to add them to previous relevant content pieces. Also, link to your last content pieces. Internal linking quickly can result in SEO benefits.
While using Internal Linking as a strategy, make sure to research Content Clusters.
Here, instead of concentrating on keywords, you focus on topics. This improves the user experience and also boosts search performance in addition to improved site architecture.
7. Schema Markup
Schema markups are another way to help search engines better understand your content.
They also have a significant impact on how your results look at SERPs.
Here is a page with a schema markup ranking for "tolma recipe."
Here is another one without the markup
Schema markups not only help search engines better understand your content but can increase CTR and conversions.
Keyword Checklist
Keywords are the cornerstone of your SEO, and one of the most crucial elements one can ever optimize for ranking.
We have created a detailed article for Keyword research. Make sure to read it if you want a more detailed guide.
1. Competitor Landscape
To compare what keywords your competitors rank for, you first have to understand who your competitors are. Search for concrete keywords and see who ranks in the top 3.
If you want to be on their spot, be ready to analyze their domains for the most popular keywords using SEMrush or Ahrefs. Just paste each domain on these tools' search bar (one-by-one) and skim through the top pages.
Now, look at which keyword dominates on that page, or stated otherwise, which keyword value is higher? Found? That's what you should focus on.
2. Google search related queries
Search the keywords you have in mind. Scroll down and take a look at what Google suggests.
3. Google's People Also Ask
Usually, with each search query, Google will generate questions that people ask related to that keyword.
They can be great ideas for not only keywords but also for future blog post ideas.
4. Understand Search Intents
Search intent is the reason behind the query. There are many intents, but marketers.
Informational Queries – Anything that gives the reader factual information on the matter, be it a brand name or a numerical data description, will fall under the category of informational queries.
Navigational Queries – Navigational search intent already assumes that the visitor knows what they want and need to visit a particular place. Let's say you want to check what's new on Twitter. What would you do? You type Twitter to open up your feed.
Commercial Investigation – Imagine a situation: you are about to buy a new laptop for you, but are unsure about the model. So, you need to do more research. This is an illustration of commercial investigation.
Transactional Queries – They can be described as a call to action keyword-wise. At this stage, the user is sure what they want to buy.
5. Long Trail Keywords
Long-tail keywords are search phrases with longer word counts. Their length makes them more specific than searches with fewer words.
Long Tail keywords usually have low search volume. However, they deliver higher conversion rates.
6. Analyze Keyword difficulty
Keyword difficulty is a measure from 1-100 absolutely based on the quality and the quantity of the backlinks. You can check keyword difficulty using SEO tools like Ahrefs or SEMrush.
Some keywords are very hard and sometimes impossible to rank for. If you find a hard keyword, try to first rank for a more accessible version, then go harder.
Link Building SEO Checklist
Link Building is probably the most challenging part of SEO. Primarily because, in most of the cases, you rely on others to give you links.
Besides this checklist, we have created the most detailed backlink strategies ultimate guide with 200 backlink strategies.
1. Email companies that you mention
If you are into blogging, it means you cannot avoid mentioning other companies and people. Reach out to them with your article or other writing and let them know about the mention.
If you get lucky, they will repost your article, and you will get some links.
2. Look for expired websites
Find expired domains, use SEO tools like Moz and Ahrefs, find their backlinks, and purchase them.
Usually, this will not cost you a lot as the business is already out of business, and the owners do not expect to generate revenue from it.
3. Reclaim 404 pages
You probably have broken links to your website. You can easily find them in Ahrefs (backlinks, type-broken).
Redirect these pages to a similar page and, voilà, you will have new backlinks.
4. Ask people you know to give you links
Indeed, you have friends, colleagues, and family members who own websites, blogs, or prominent social media presence. Go ahead and ask them to mention your website or a recent blog you have written.
Tip: Do not look for anything—narrow your outreach to relevant places.
5. Local listing
Find listing sites like Yelp to submit your company details. Ensure consistency in all the places and update the information in case of changes in your business.
Bonus: Download our list of top 65 local citation sources with DA>50
Social Media SEO Checklist
This checklist will be an excellent guide for those Social Media managers who are not necessarily proficient at SEO.
Although social media does not directly impact SEO, links on social media can increase brand awareness. On the other hand, social media posts can increase website traffic.
1. Keyword research
We already know that keyword research is essential for blog posts and site content. Social media is no different.
Using keywords will shed light on topics your audience is interested in, resulting in a more relevant message.
Keywords you have discovered can also be used at the targeted audience.
To learn more about coding keyword research, read our article.
2. Tracking
Before starting any campaign, make sure to sent up relevant targeting.
The tracking includes tracking URLs in addition to engagement and reach. For URLs, you probably are using a tracking tool (if no, we got you covered below). For tracking other metrics, you can use analytics of the social media platforms you are active on.
Facebook: https://analytics.facebook.com/
Twitter: https://analytics.twitter.com/
LinkedIn: Page Analytics available at the page to admins
3. URL Shorteners
Think twice before using URL shorteners. Make sure that the shortener will do a 301 redirect from the short URL to yours. This way, you will maximize the link juice flowing to your site.
Also, make sure that the shortener is giving you analytics, and you can easily track the URLs. Bitly does it all.
4. Page load time
Page load time affects ranking. If your campaign goes viral, you will have traffic to your site. What if your site crashes and requires a lot of time to load. This will affect your search results, and the bounce rate will increase, and people will not revisit your site.
5. Make your content easy for sharing
Whenever you publish a new content piece or blog posts, make sure to include social share buttons.
Also, while creating the content, make sure it is worth sharing. Even if you have
engaging CTA, your content will not be shared just because it is not worthy.
Reporting SEO Checklist
SEO Reporting teaches you if your SEO efforts are bringing any results. Their focus is usually on domain metrics, organic traffic, and rankings.
Useful SEO reports include progress, insights, pain points, and recommendations.
To put it simply, SEO reporting should show ROI. This way, you or management will understand if it is worth allocating the budget for SEO.
1. Summarize your findings
Before starting the actual report, you can summarize the report and give a rough idea of what's coming next. You can also mention significant wins.
You can also talk about the big projects you have worked on during the month or year: items that need attention, website traffic increase/decrease, and search engine rankings.
2. SEO Health
This section should talk about the site's overall health and mentions errors that affect visibility.
To conduct the site audit, you can use tools like https://ahrefs.com/site-audit or https://www.semrush.com/siteaudit/.
What to include in the audit?
Duplicate content
Duplicate content is a big no-no because it does not provide website visitors value and loads your site.
However, they are also confusing for search engine crawlers. Crawlers do not understand that it is duplicate content, and these pages might end up competing with each other, and search engines will not know which page to show up.
Not optimized images
Search engines cannot understand what images are about, yet. They need little help to show your pictures in the search results.
The help comes in the form of alt tags that describe what the images are about.
Broken Links
As websites get more significant, links start to change and result in bad requests.
404 pages result in loss of traffic because users are not getting the information they wanted.
To learn more about broken links read our article.
3. Backlink profile
In this section, you should talk about the type of backlinks pointing to the website and the organic traffic they are driving.
In addition, you can give details about your performance, including:
The number of backlinks you have earned for the site
Types of backlinks
Quality of the backlinks
Organic traffic links are getting.
4. Organic traffic and position
In this section, you need to show before and after numbers.
First, show organic traffic increases or decrease. This data is usually available in the majority of tools.
Next comment on search result changes during the month or year. Look through keywords that rank for 1-3, 4-10, 10-50, and 11-50 positions.
5. Suggestions and plans
In this section, you should present suggestions that will improve ranking and organic traffic.
Also, show a quick to-do list for the next month or year with predicted results and a budget.
Bonus
There you go, your comprehensive SEO checklist. However, SEO is an ongoing process, and it will be impossible to include everything in one checklist.
But this checklist will be an excellent guide for you to optimize your SEO strategies or start one.
Now your turn! Did I miss anything crucial to be included in the checklist? Comment below.