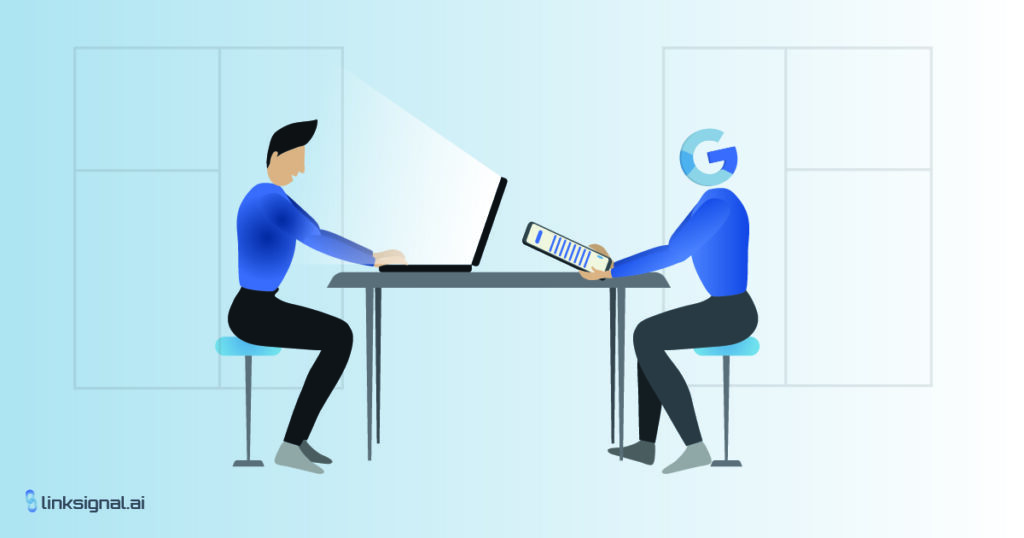 Successful SEO writing is about mastering the art of SEO and the art of writing. SEO writing should be about good technicality and perfectly packaged writing to initiate readers to purchase, subscribe, or comment.
Like any aspect of your business, SEO writing also should have a strategic goal. The goal can be creating quality and relevant content for your business to educate and convert. Your voice should be authentic and authoritative.
We have created the top 15 SEO writing tips useful for both search engines and people.
We have organized the tips into two sections:
Technical Tips
Writing Tips
Technical Tips
1.Headlines
`"On average, five times as many people read the headline as they read the body copy. When you have written your headline, you have spent eighty cents out of your dollar." ― David Ogilvy.
Ogilvy summarizes it all. Headlines play a crucial role in SEO writing because they can either increase or decrease click-through rates.
A good headline consists of:
Numbers. Our brain functions like this: numbers are better than words. So incorporating numbers in your headline will convince people to click.
Rationales. The rationale is the clue telling that your article is good. Below are some examples of motivations you can use:
Secrets
Tips
Reasons
Ways
Facts
Tricks
Mention the reader: Personalize the headlines for your readers. The easiest way is to include YOU or YOUR in the headline. However, if you are in a niche market, you sell software for small barbershops. Your headlines can consist of "small barbershop." For example, your next article can be about "17 Secrets of interior design for small barbershops".
Decide the headlines before writing: Take some time every month to write headlines. Create a content calendar for the month and then start writing the content. In this way, you will focus only on writing engaging headlines.
2. Meta Description
The meta description provides a summary of a page. It is displayed in Google search results and has a direct influence on the click-through rate. Here is an example of a meta description:
A good meta description should have:
Optimal length: Google displays approximately 155-160 characters. The meta description should be sufficient to share the article's central message, so anything between 50-160 characters will do the job.
Treat it as an ad copy: Like an ad copy, meta description directly impacts the click-through rate. So write a compelling and comprehensive description.
Bold keywords: Google highlights parts of a meta description that overlaps with the search keyword. So make sure to include your main keyword in the description.
Duplicate meta descriptions: You might have similar pages that can use the same meta description. Always avoid doing that because people will think they are dealing with the same search result and ignore it.
3. Keyword research
Keywords are words or phrases that people type into the search bar to find the desired content.
Keyword research helps you better understand your target market and how they search.
Finding keywords for your website starts the moment you become clear on a specific group of keywords. For example, if you are going to write about making potato chips, your parent or seed keywords become potato chips. Seed or parent keywords are your starting points and are used to grow keyword lists.
Before starting your keyword research, it is a must to understand
Search intents:
Informational queries: The searcher needs information, such as the name of the founder of Facebook.
Navigational queries: The searcher wants to go to a particular place on the Internet, such as facebook.com.
Commercial investigation: The searcher wants to compare products and find the best one for their specific needs (Facebook vs. Instagram)
Transactional queries: The searcher wants to do something, such as to advertise on Facebook.
How you do keyword research, in a nutshell:
Define seed keywords or parent topics
Find similar keywords or keywords that include your parent topic.
See what your competitors are ranking for
Define search intent for each keyword
Filter by relevancy for your business
Want to learn more? Uncover every aspect of keyword research and check out our guide.
4. Keyword Frequency
Keyword frequency means how often the parent keyword appears in the text. The more the keyword appears in the text, the higher the keyword frequency.
The keyword frequency answers this question: for example, if our parent keyword is "potato chips," then how many times it should appear in the text.
Although you should not fill in your article with keywords, you'll have trouble ranking for that keyword unless the competition level is deficient.
In turn, keyword density is the ratio between the parent keyword and other words. In potato chips, the number of "potato chips"-es in the text over the word count.
Keyword frequency and density are not only for search engines. It plays a crucial role in the user experience. People will abandon your site once they bump into several awkward keywords.
There is no standard rule for keyword density or frequency. We think that the ratio should not exceed 6% for the article not to be spammy.
5. Read before writing
Before starting writing, read everything you can, even your competitor's pieces.
I will usually google my parent keyword and read everything that appears on the first page.
Start analyzing the articles by your competitors and ask yourself this question:
Am I interested in the article as a reader? Does it bring any value?
Which parts of the article are most helpful?
Also, go ahead and average the word count for the articles and run an audit about the performance.
Which articles are bringing the most traffic?
Which ones are most shared?
How many images do they have on average?
Are there any videos?
Also, look for inspiration for your article. This does not mean to copy and paste; instead, you can add your opinion to it and make it more valuable to readers.
Answering these questions will have an outline in mind that will engage your readers and bring value to your business.
6. Improve the UX
If the customer does not interact with your site, then it can be considered a loss. The goal of any website is to convert visitors into customers or subscribers.
Google also pays attention to how long people stick to your website and how much they interact with the content or visual aids. If the bounce rate is high and people are not interacting, this will negatively affect your ranking.
So how you can improve UX:
Title Tags: These are the first things your users will see to either break or make. The title should be engaging and descriptive because they have a direct influence on CTR.
Headings: Headings make the reading way easier. The readers know what to expect and can skip parts if they already know about a specific topic. Also, the heading is suitable for search bots because headings are a great aid to crawling.
Media: Images, videos, or other visual aids make your article more exciting and increase interaction with your site. Videos and pictures can also result in snippets on the SERP.
Image alt tags: Alt tags are mostly responsible for positioning your pictures on the google results page. It can also increase your blog's accessibility.
7. Call to Actions (CTAs)
CTAs are images, buttons, or text that prompt your visitors to take action.
CTAs can increase your conversion rate and result in higher ROI. Also, they make people stay longer on the website, which in turn affects your ranking.
Effective CTAs are beyond "Click Here" or "Buy Now." Below are types of CTAs that can do wonders for your site:
Forms: People can fill in the form to get a free consultation, to get a discount, or to download something. If you have Lead Magnets now, it's the best time to use them. Ask the visitor for simple information like Name, Surname, and their best email with a promise to send the lead magnet.
Social Sharing buttons: We all want to share things on social media, don't we?! We all are hooked to our newsfeeds and accounts. For businesses, this is an opportunity to make their voices heard even more. Adding social sharing buttons to your blog articles will make it easier for people to share.
Promotions: If you have promotions, discounts, or free products, please include them on your sites. Most eCommerce stores offer newcomers a discount when they join a mailing list. You can take this to the level and offer a free item for their next order.
8. Internal Linking
Internal links direct readers to other pages on the same website. You can link to your product pages, other blogs, landing pages, etc.
It also increases your article's value because people have all they want in one place and can easily navigate.
Internal Linking is also suitable for search engines because your site is well organized and easy to crawl.
How to make internal links more valuable:
Include Keywords in the anchor text: It is a big no-no to use the same title as your anchor text. The anchor text is for readers and Google to understand the meaning of the page.
Use unique anchor texts: Don't use the same anchor text more than once. It confuses search engine bots, and they think that the page is the same if the anchor text is the same for two pages.
Use relevant links: Do not link only for the sake of linking. Link only pages that are relevant to the context. This way internal links will bring value to your readers.
Link placement: Always try to place the links on top of your site. It will help you to reduce the bounce rate. Internal links can be your second chance to keep visitors if they are planning to leave your site.
Writing Tips
You learn how to write in school or university. There are millions of ways to improve your writing and thousands of styles. Not everything applies to SEO content writing.
Your SEO writing should not follow the rules and guidelines of your creative writing class.
The text should be short, engaging, and easy to follow.
9. Use simple vocabulary
The role of the content is to connect to your audience and build a relationship with them. You need to keep things clear. Avoid overcomplicating things, use plain, simple language, and forget about the Thesaurus!
Simple vocabulary is also for search engine bots to quickly understand your content.
During the writing process, the mindset should be as if you are talking to a friend or family member.
Here are some ways to simplify your writing:
Choose simple words: Here is a famous saying, "Don't use a five-dollar word when a fifty-cent word will do." When you use complicated words, you make the content "more expensive" to "buy." So next time, choose "use" over "utilize."
Be more descriptive: Explain everything in an effortless voice. Avoid being vague or "smart." Be direct so that people will not take the time to understand what you are saying.
10. Write Short Sentences
A simple sentence is a basic sentence with one independent clause. Basic sentences are not like complex sentences that can include multiple ideas.
Long sentences ramble on FOREVER. Readers have heard time catching the meaning of the sentence. Break down long sentences into 3 or 5 or even 10.
Short sentences are vital because they provide a direct path to the main point, improve readability, and prevent readers from overthinking.
So how to write short sentences:
Use active voice: Always put the subject first and then the action. The passive voice creates longer sentences because it uses more words. The active voice is the most direct way to send a message.
Remove redundant words: I think… yes, it is your article, and it is your opinion and thoughts!
Cut down word count for each sentence: Define a word count for each sentence and try to be in the range. The ideal range is between 8-12 words per sentence.
11. Write Short Paragraphs
Short paragraphs and white space improves readability.
Short paragraphs keep the user's attention and have a dramatic effect. You can isolate an idea to make it more critical and emphasize your statement.
How to write short paragraphs:
Break up long paragraphs: If you cannot concentrate on writing shorter paragraphs, write long ones and break them down while editing.
Use short sentences: Short sentences will, in turn, result in shorter paragraphs. Read the 10th tip to learn how to write shorter sentences.
12. Use bolds and bulleted points
Whenever you got the chance, use bolds and bullets.
They help the reader identify critical areas of information and improve the reader's ability to scan for interesting topics.
Google pays attention to bullets and bolds. It also helps the page to have featured snippets.
13. Use questions
While adding questions to your article, you tell the reader about all the great information you have in the article.
Start your paragraph with a problem and try to solve it throughout your writing. Construct the questions around this question "Why readers care about the article?"
Search engines and people will be happy when you add questions because your voice will be more credible and trustworthy.
14. Jot down ideas
If the topics you are writing surround you in your everyday life, always keep your notes ready.
Thinking about the topics beforehand makes your article different and exciting.
Traffic jams, flights, wait time for reservations are great moments for writing.
15. Grammar and Spelling
It might sound funny, but it is worth mentioning.
Grammar mistakes will make your content look bad, and people will not link to it.
People are more likely to share polished content instead of one with spelling mistakes. Use free tools like Grammarly for some help.
Conclusion
Writing is not easy, and SEO writing is pretty hard. But if you stick to the best practices and guidelines, you will not encounter any problems.
Tell us your favorite SEO writing tip in the comments section.