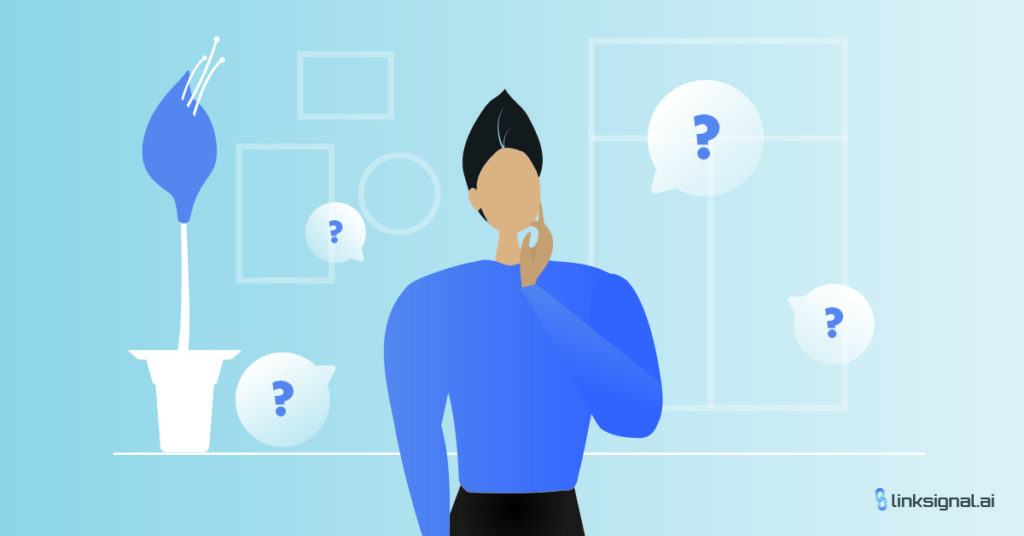 Google's webmaster guidelines, Search Engine Journal, tool-related articles – you'll cross some of these when first starting SEO. However, note, SEO is not something taught through theory.
A great chunk of SEO knowledge comes from practice.
In this article we will touch upon the top 7 facts we think you should know, especially if you are new to SEO.
Table of Contents
SEO will not Grow Your Business Right Away
No Technical SEO, No Top Ranking
Your Family Won't Understand What You Do
Your Content Quality Shouldn't Suffer because of SEO
There is No One Right Answer
As weird as it may get, there is no right or wrong when it comes to SEO.
Talk to 5 different SEO experts; you'll get 5 different opinions. Why? Your target is always moving. There are thousands of people out there just like you putting all their efforts to rank. And all we know is that Google has certain criteria, upon which some sites rank, while others keep floating beneath. So, can you really succeed? Three ways:
Experiment until you catch the Google algorithm and prioritize your optimization accordingly
Get a job at Google (although we don't guarantee it will help)
Make informed decisions exploring the field first
As different as optimization can be, you can't leave out the basics, which is attainable through simple research.
SEO will not Grow Your Business Right Away
Prepare for things to be shaky.
You can have the biggest traffic, but it doesn't matter unless it results in an increase in ROI. There are multiple factors affecting your growth, and even if you have great content, perfectly-optimized keywords, and a working website, things might still go down the drain.
Consistency is key. And you have to accept not everything will come at once. It usually takes months until SEO starts working. To reduce this duration, you want to increase your ranking factors. There is a common perception among newbies that SEO is all about keyword research. And some of you have probably tried to optimize your content through this method, haven't you? There are different ranking factors you can play with, be it on-page, off-page, or even technical SEO. And if you are determined to invest in SEO to grow your business, arm yourself in patience, and consider optimizing in all directions.
No technical SEO, No Top Ranking
I've hinted at the fact that technical SEO is often underrated and overlooked despite the value it brings, and there are a couple of reasons for that.
First, not everyone understands how it works, and you need some background knowledge before getting started.
Second, a lot of people give up halfway through and do not even get to the technical part.
And third, it is not talked about as much as the other two types of SEO.
If you want to learn more about technical SEO, make sure to check our post.
Meanwhile, let me tell you that technical SEO mostly refers to the search spiders, making sure they can reach your content or domain. And your website speed matters a lot. So, the very first thing you should do to kick off the technical SEO process is checking your website for any issues.
GTmetrix is one of our favorites. It's free and provides insightful data you can take advantage of. Type in your website URL, and you're good to go. It shouldn't take longer than 30 seconds, and you'll notice your site's performance score and page details as it's done inspecting.
Its report also points to the weaknesses of your website, so you'll know what to work on. Pay attention to recommendations since they are actionable ways to improve your visibility on the World Wide Web.
Make Friends with Backlinks
I can't stress enough how important backlinks are for your SEO. And boy, I wish someone had told me before that they are among the top 4 ranking factors and can become a game-changer if used correctly. Looking for a backlink strategy for you? I bet you'll find your fit among the top 200 backlink strategies we offer.    
Let's check this one together. Search for "the best SEO strategies." Now, click the first link that appeared as a result of your search. Paste it into the Site Explorer by Ahrefs and search.
How many backlinks does it have?
Did you just assume your quality content would drive you traffic without these backlinks? Not the end of the world if you did. Now, you know it.
Here is one more thing: not all those links will work forever. Some get removed by the owners; others might be put under a different domain. A bunch of things can lead to broken links, which affect your SEO negatively, and trust me; you don't want a lot of them if at all. And, yes, you can absolutely find and fix the broken links yourself or ask your IT specialist to do that.
Your Family Won't Understand what You Do
Not even joking. Even after years, they might not understand completely what you do, and it is fine. I've had cases when I would get excited about a specific feature and would rush to share that with my family, but no one would really understand me.
If you are into SEO, get ready to answer a lot of questions, in easy words, without technicalities. Not everyone will accept it, but we all know how significant SEO is to businesses and not only. So, embrace your work!
Your Content Quality Shouldn't Suffer because of SEO
I've seen people who would turn to extremes just to rank, without a single clue that it doesn't work that way. They would attempt to get the maximum keywords involved, the greatest number of backlinks, the creepiest meta descriptions. You cannot always sacrifice your content. Even if you rank, people are not going to read a combination of sentences that do not generate meaning.
First, research your audience; know who your readers are. Ask yourself, what are their interests? Did you mean to target them? What do you think they would be curious to learn? Or ask them directly. Create a survey and invite everyone to participate.
Then, think of your content calendar and brainstorm possible ideas with your team. Finally, make sure to use SEO tools for your outline and content optimization.
Don't Chase Different Tools
Agree, the tools sound compelling, especially if they are multi-functional. And, yes, they are always there to help you. But it's better to master a few tools instead of running for diversity and ending up with no profound knowledge.
A trick: tie the selected tool to a specific goal. Let's say if you are focusing on keywords research first, test a tool that helps perform SEO research best. Once you master that one, move on to the next. By the end, you can make your own list of preferred tools, share your experience through an article, and recommend them to others, like a pro.
Wrapping up
Starting SEO can get quite challenging, especially if no one guides you. We hope this post serves you well and prepares to succeed in your SEO efforts. Meanwhile, let us know where you are in terms of optimization. Is there anything specific you would want to learn about? We can't wait to hear from you.