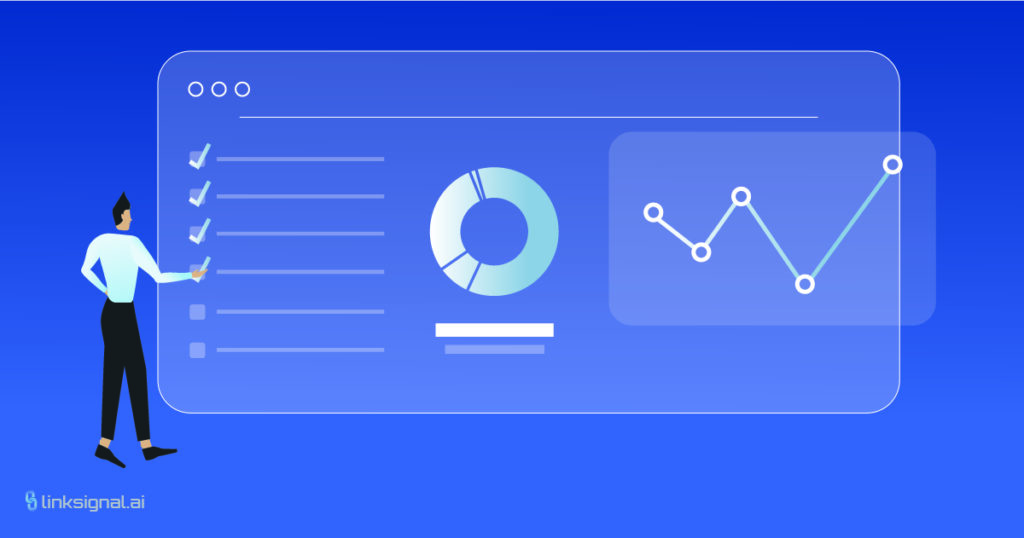 SEO is indeed one of the most successful marketing strategies. It organically increases website traffic and generates quality leads.
But having an SEO strategy is only the first step. As with all digital marketing strategies, it is crucial to track the results. In this guide, we will cover everything you need to start building your SEO success.
Google has over 200 ranking factors, crazy, right? It is nearly impossible to measure and keep track of all these 200 factors.
However, we have selected a few that will be a good foundation for knowing your numbers.
SEO is All About Tracking and Measuring
Bounce Rate
Bounce rate is the number of people that visit your site and leave without interacting with the website. When a user clicks on a piece of content from your website, Google Analytics will consider this interaction.
Bounce rate shows the quality of your website and relevancy of the traffic.
There is no golden rule for the bounce rate—the lower the rate, the better. When your bounce rate is higher, it will affect your position on the search engine result page.
Tracking bounce rate can also help you understand your site's quality, lead magnets and website layout. You will better understand your target audience needs and wants and update your site accordingly.
You can find the bounce rate on Google Analytics under Audience >> Overview
Click-Through Rate
Click-Through Rate (CTR) represents the percentage of users that clicked on your website from the search engine results page.
If your CTR is 10%, your site has been shown in the SERP 100 times, and ten people clicked.
CTR is highly correlated with title tags, meta descriptions and URLs, as those are the things that people see first in the SERP, that then trigger a click.
You should not be discouraged by a small number. It simply means that you should update title tags, meta descriptions and URLs.
The higher your CTR, the better.
According to a study by SISTRIX, the average CTR for the first position in Google is 28.5%.
To get your click-through rate, open Google Search Console then click "Search Traffic > Search Analytics." You'll then see checkboxes titled "Clicks," "CTR," and "Impressions." Click on the "CTR" box.
Conversion Rate
Conversion Rate probably is far the most critical metric in assessing the website's success. At the end of the day, the goal of any business is to sell and generate profit.
The conversion rate is calculated by dividing the number of conversions by the number of unique visits.
Again, there is no desired conversion rate: the higher, the better. According to Invesp, the global average website conversion rate is 4.31%.
Conversion rate is specifically essential when you want to understand the Return on Investment (ROI) you website traffic can bring.
Conversion rate is not only used in SEO; you can apply to email marketing and paid advertising.
Organic Traffic
When we type something on Google, we end up with ads and pages that transfer us to a webpage. Organic traffic shows the number of people that land on your website when clicking search engine results.
Organic traffic usually brings more qualified leads to your website as compared to ads. It is because the search is targeted. People know what they are looking for and consequently visiting your website ends up being a thoughtful decision.
You can measure Organic traffic through Google Analytics. Click on "Audience" >> "Overview". Then click "Add Segment" and mention "Organic Traffic."
You can also set a date and see your traffic for a specific period of time.
If you are new to SEO, then your organic traffic might not be very impressive. However, 2-3 months of SEO is usually enough to see some improvements.
Depending on your niche and market, organic traffic will be different. Your goal, however, is always to increase the traffic.
Page Speed
Google announced a new algorithm change; Core Web Vitals will be put into effect sometime in 2021. The key point is that page speed plays an important role when you want to enhance the user experience.
In fact, according to a study by Portent, faster pages make more money. It is possible to increase dollars per pageview by 20%, reducing page load time from eight to five seconds.
Also, page speed is highly correlated with the bounce rate. When your page loads fast, chances that people will abandon your site is becoming lower.
There is no common benchmark for page speed. Just to give you some perspective, 40% of consumers abandon websites that take more than 3 seconds to load. 47% of visitors expect a website to load in two seconds or less.
You can check the page speed score using Google's PageSpeed Insights. The rule of thumb is a website with a score of 100% is considered fast. A score of 90 or above but not 100% is considered good. If you got 50 to 90, then your score needs improvement. A score of 50% or below is considered poor.
Domain Rating
Domain Rating (DR) reveals the power of a website's backlink profile. It is calculated by comparing the profiles of others in the database on a 100-point scale.
When the Domain Rating is higher, more "link juice" is assigned to linked parts.
DR also affects your position in SERP because it is one of Google's ranking factors.
DR gives you a profound understanding of your website's health and overall digital appearance.
You can find your site's domain rating using Ahrefs.
Time on the Page
These metrics show, on average, how long people stay on your website pages. Time on the page measures how well your content meets the search intent.
Imagine you have a long-form article where people land while searching for a keyword. If people spend 10 seconds on that page, then you should try to improve the page. However, if they spend 10 seconds on the contact us page, you do not need to worry. So, the time spent on the page depends on the type of the site.
You can track this metric using Google Analytics. Click "Behavior" then "Overview." Then you should see "View full report" at the bottom of the page. There you can find the "Avg Time On-Page" column.
SEO is All About Tracking and Measuring
Without tracking and measuring, you will not be able to understand the success of your SEO efforts. Google has over 200 ranking factors, and they are frequently changing.
But the metrics discussed above are one of the most crucial and will give you a good understanding of how your campaigns are performing.
What are your go-to metrics when it comes to tracking SEO?