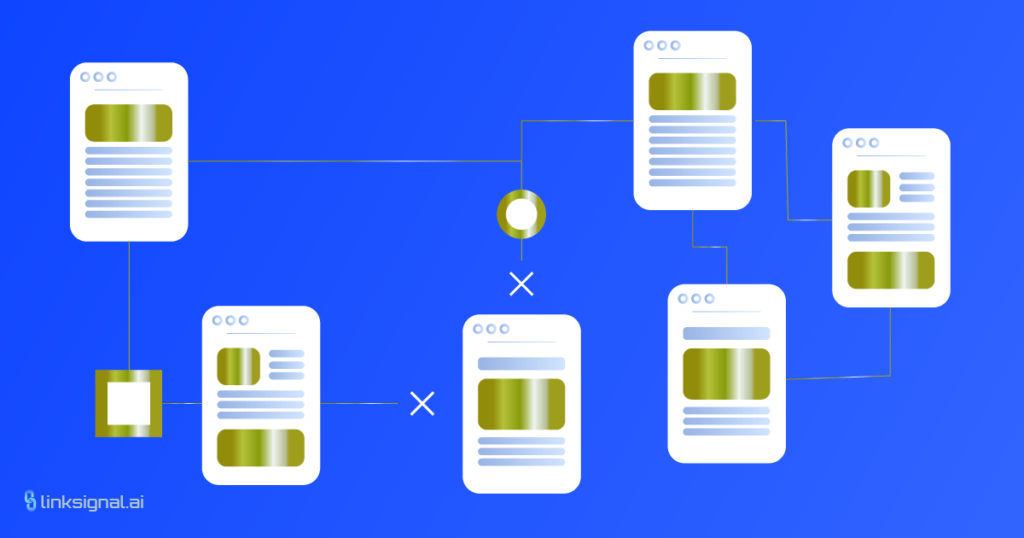 Is it shocking that pages can be orphans too? Well, if we think it through, orphans are the pages that have been abandoned by their "parents," i.e., links.
Do they affect SEO? In fact, a decent number of orphan pages can have a profound impact on your SEO, which is why identifying and fixing them should be on your priority list.
Table of Contents
Orphan vs. Dead-End Pages vs. Dead Links
How to Identify Orphan Pages on your Website?
Bonus Places to Look For Orphan URLs
Arm with Patience to Nail the Manual Part
What are Orphan Pages?
As simple as it sounds, a page with no links to it is commonly referred to as an orphan page.
More often than less, if there are pages on your site that do not rank high and are hard to reach for both the search engines and the readers, those are most likely orphan pages you want to get rid of ASAP.
Orphan vs. Dead-End Pages vs. Dead Links
This trio triggers confusion most frequently, yet they differ a great deal. Orphan pages lack linked-to URLs, while dead-end links are typically defined as the ones that lack internal or external links.
Dead links, on the contrary, are widely known as broken links. These are typically the ones that exist on your website but no longer work.
Are they Really an SEO Issue?
To get right into the heart of the issue, let's first understand how Search Engines work. These invisible spiders reach out to pages in a couple of ways:
The link chain: the crawler follows the link from one page to another.
XML sitemap: the spiders follow the URL from the XML sitemap.
Wondering why orphan pages occur? There are a few reasons that range from site architecture to URLs that have been unlinked but remained published for some reason.
Or hypothetically, let's say you're running a store and you're 100% confident about your Shopify SEO. At some point, your products go out of stock, but the product pages still exist on your domain. There you go! You've got an orphan page.
Long story short, if you want Google to index your pages, prioritize fixing orphan pages within a short while.
How to Identify Orphan Pages in Your Website?
Now when you are familiar with the concept itself, I bet you wanna learn how to point at the ones on your domain, don't you?
I'll introduce one methodology that has probably crossed your mind if SEO is not new to you. Ping us in the comments section below if you're testing another method.
We are going to use our all-time favorite Screaming Frog SEO Spider to identify orphan pages from three sources: Search Console, XLM Sitemap, and Google Analytics.
Got to Configuration => Spider. Then pick "Crawl Linked XML Spiders" in the Crawl Section. And this will assume that you're using only XML Sitemaps to find and fix for orphan pages.
Enter Configuration => API Access => Google Analytics. If you want to find orphan pages that appear from organic search, hit the "Organic Traffic" button in the Segment section. You can adjust the metrics, date range, and dimensions as well if need be.
Select the correct properties in the User Account Section.
Tip from Linksignal: To make sure your orphan pages appear in the crawl queue, click "Crawl new URLs Discovered in Google Analytics" in the General Section.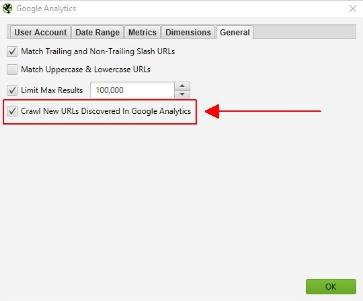 Go to Configuration => API Access => Google Search Console. Select "Crawl New URLs Discovered In Google Search Console."
Start the crawl after pasting in your domain URL. Wait till the crawl is 100% done.
Unlike most of the Screaming Frog filters, the "Orphan URLs" filter is only available once the crawl is complete. Then, you can easily find it under "Sitemaps," "Analytics," and "Search Console" tabs.
You can export the Orphan URL data either individually from each tab or combined from the Reports section.
Bonus Places to Look For Orphan URLs
Screaming Frog Spider is not the only tool that implements a deep crawl. Consequently, any other SEO tool with a crawl option will work for you. Here are the titans we recommend using apart from Screaming Frog:
The process is pretty similar, with slight differences in the settings. You can possibly test each one and see whether there are differences in terms of the data provided, although it is less likely if you keep your settings consistent.
Fixing Orphan Pages
To get this clear, orphan pages are not indexed and cannot be found by the search engine crawlers. This means the only way to fix the issue is to find a page that would link to it. You can do this either on your website or through a third-party domain.
Image imagine us writing this article, mentioning that you can read more about orphan pages in our next article and not link to it. Yet hypothetically, we have the continuation, and the content's been ready and waiting for the readers a whole while. In this case, Linksignal has control over its orphan page, as we can fix it with a snap.
It would have been a different scenario if the link was produced as a result of the guest blog. In this respect, we would have to reach out to the host, acknowledge the problem and ask for a link insertion.
We, in no dimension claim, that the two above are the only possible solutions. I'm sure there is more, but that's very individual. And yes, we cannot wait to get to know your story with orphan pages. Surprise us in the comments below!
Arm with Patience to Nail the Manual Part
As light and easy as it sounds, fixing orphan URLs can get time-consuming and tiresome, requiring a decent amount of effort from you. That's why you better invest some time, in the beginning, to make sure all pages you produce are linked to.
We hope this article provides you with the necessary insights to apply the best practices that help avoid orphan URLs.