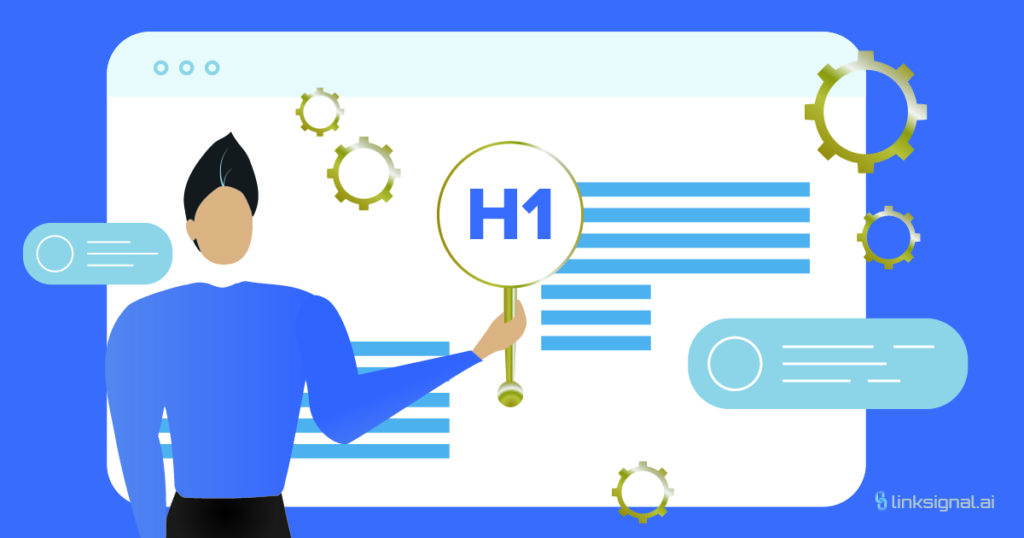 On-page or on-site SEO is about optimizing your website pages, which results in higher rankings in SERP.
For many years on-page SEO has been synonymous with keyword placing. But as time goes by, Google algorithms evolve and become more and more complicated.
Today Google is its smartest self. You do not need to worry about exact keywords because Google is smart enough to detect synonyms and different versions of a phrase or a word.
Now on-page SEO is about a high E-A-T level, publishing relevant, high-quality content, and creating headlines, titles, and meta descriptions.
You should also prioritize on-site SEO as much as you prioritize off-site SEO. The reason is that even if you get backlinks to your site, your efforts will barely generate any results because the page that is receiving links is not optimized.
Compared to off-site, on-page SEO gives you full freedom for optimization and testing because it is your site and your pages.
So let's jump right to the ways to optimize your on-page SEO in minutes.
1. Page Speed
Did you know that 47% of people expect pages to load in less than two seconds? What's more, 40% of them will abandon the site if it loads more than 3 seconds. This should tell you about the importance of page speed.
Before jumping to tips on how to increase the speed of your page, check Google's Page Speed Insights. You can check the speed for both mobile and desktop. The score runs between 0-100. The higher the score, the better.
Another tool you can use to check the average load time for the site from any part of the world is GTmetrix. You can understand how long it takes for a user to see your content. The lower the load time, the better.
You have already discovered how fast your page loads; it is time for improvements and best practices.
1) Reduce redirects
When a page redirects to another page, visitors have to wait for another HTTP cycle to bring results. Redirects will make your page slower, and visitors might abandon it. Make sure to check for all the 301s in your site using tools like redirectdetective.com.
2) Compression
Reduce the sizes of all JavaScript, CSS, or HTML files that are larger than 150 bites. Use file compression software like Gzip.
Also, compress the images on your site. Large visuals can significantly decrease the load time. Use photoshop to compress.
3) Content Distribution Networks (CDNs)
With CDNs, you can distribute the load of delivering content. What you will end up having is your site data stored in multiple diverse centers. This enables users to have faster and reliable access to your site.
4) Browser Caching
Browsers store a lot of data about your site. This is done to prevent reloads when a user comes back to a site. Make sure that you set up an expiration date for cached information. If you do not change the design of your site often, one year is a reasonable date.
2. Keyword Placement (title, headlines, meta description)
Strategic placement of keywords might not be as crucial as it used to be back in the day. However, it should be part of your on-page SEO optimization. Here are some places for keywords:
1) Page title
Place the primary keyword in the title, preferably the start of the title. For example, if you are writing about keywords, make sure to have it in your title. This tells the search engines what your page is about and can increase the click-through rate.
2) H1
Your visitor clicking on your page is expecting to see a headline similar to the title. So, make sure to place the primary keyword in the headline as well.
3) URL
Using keywords in your URLs can increase the search engine relevancy. URLs are also being used alone in texts. If it includes the primary keyword, people will know what the page is about.
4) Meta Description
A meta description is usually found in the SERP. Here is an example of a meta description.
I searched for "cars." As you can see, the keyword is highlighted, and the visibility is increased. The meta description's primary goal is to increase click-through rates, and having keywords helps with it.
3. Descriptive and Short URLs
Descriptive URLs tell the content of the page and set the right expectations for the visitor. Also, descriptive URLs usually have the keyword you are targeting.
Take a look at these URLs:
www.carrental.com/article/232748.php
and
www.carrental.com/article/7-tips-to-save-while-driving
You immediately see the difference between the two. The first link tells you nothing about the page and might even look phishy to some. While even before visiting the site, you know what the page is about.
Now another example:
www.carrental.com/what-you-need-to-know-before-renting-a-car
vs
www.carrental.com/car-renting-tips
The shorter the link, the better. This is done to increase user experience and readability.
4. Alt Tags and Image Names
Alt tags are for describing images. Visitors will encounter the alt tag when the image is not loaded.
Alt tags are also helpful with ranking in Google Search Images. So, you can get some traffic if your pictures end up ranking.
Another mistake that most of us make is not using proper image names. If people download your images, it will be very awkward for your website visitors to see a strange file naming.
Proper naming can also help with image ranking on Google Images.
5. Use Schema Markups
Schema markups are one of the best ways to stand out and win the SEO battle.
The giants of search, Google, Microsoft, Yahoo, and Yandex, came together (yes!) and created schema.org. Schema.org hosts markups, which are microdata you can add to your site. When microdata is added, schema markup creates a rich snippet shown in the search results. This is how it looks in the SERP.
There is not clear causation between organic search results and microdata. However, it can increase your visibility in the SERP and, in turn, improve click-through-rate.
At this point, you might be confused and asking questions like: Am I going to write a code? Well, schema markup is a code straightforward to implement.
If you are a beginner, start with microdata as it is easier to implement than others (e.g., Resource Description Framework in Attributes).
Here is full documentation you can follow: https://schema.org/docs/gs.html#microdata_itemscope_itemtype
You can use schema markups for many things, including events, products, recipes, and reviews.
Make sure to familiarize yourself with schema.org as it hosts most of the information you need to implement markups successfully.
6. Optimize Blog Posts
Blogging makes your website an answer source for customers. Each time they google, your website appears, helping to enhance your customer's knowledge and ideally serving as a means to capture their information for lead generation.
When you add a new blog post, you send a note to search engines to re-crawl your site and find new content to index.
But achieving the above results is not very straightforward. If you are a fantastic writer but lack technical skills, your blog will not be on Google's first page. The opposite is also true. If you know all about SEO but cannot write reader-friendly content, it will not rank.
Today, to be able to rank, you should not only concentrate on pleasing Google. You need to prioritize user experience and the value you are giving to the reader.
Here are some quick tips to optimize your blog now.
1) Internal Linking
When it is possible and makes sense, you should link to your other blogs and money pages. Internal linking increases the validity and relevance of your content for search engines.
Internal links also keep customers on your site longer. If you provide real value, they will probably be back and eventually become paying customers.
2) Content Clusters
Nowadays, marketers organize blog posts based on keywords. A better approach is using topics. This way, you will enhance the user experience because all the subjects they need are in one place. Content clusters also help search engines to understand your site better. Below is a website structure before and after the implementation of content clusters.
3) Contribute Regularly
Blogging should be a vital part of the marketing strategy. So, you should dedicate enough resources to create quality and relevant content regularly.
7. Crawlability
Crawlability is the first step of ranking. If bots cannot crawl your site, it will not be indexed and eventually rank.
Crawbility is a probability of ranking. So you need to maximize this probability. What to do?
1) Sitemap
The sitemap helps bots to crawl your website. Think of the sitemap as your website designed for robots.
To find if you have or not, add /robots.txt after your homepage. In the case of LinkSignal, it looks like this https://linksignal.ai/robots.txt.
Make sure you update the site whenever you add a new page.
2) Crawbility Budget
Crawbility budget is the total pages and resources the bot can crawl on your site. It's like most of our bank accounts; the crawbility budget is not infinite. So you need to prioritize the most important pages.
To maximize the budget, make sure there are no redirects, duplicate pages, and always update your sitemap with relevant pages.
8. Bonus: E-A-T
E-A-T stands for Expertise, Authoritativeness, and Trustworthiness. Google uses EAT to rate webpages, authors, and overall website.
Increasing EAT in several minutes is not quite possible. It requires days, weeks, and even months.
Google tries to show the best possible results to its users. Because like you, Google also wants to increase customer satisfaction.
So how to show EAT on your website?
1) Create Valuable Content
Creating valuable content is the first step. While writing your pieces, put yourself in the shoes of the reader.
What will they learn from your article?
Is it something unique?
Are you providing more value than your competitors?
Why should the reader choose your item over dozens available on the internet?
Once you answer these questions, your writing will become more valuable.
2) Get Links from High-quality Websites
Your goal should be to get links from websites with Domain Rating (DR) higher than 60 and have decent traffic. High-quality links will increase your trustworthiness.
Be cautious while being backlinks. Preferably avoid buying at all. In case you end up buying, at least check the DR, Spam Score, and Traffic.
3) Remove Errors
Remove both technical and content errors. Run a technical analysis to identify all the pain points. Also, fact-check your content to avoid mistakes.
Summing up
Well, now you got some tips and guidelines to optimize your on-page SEO in under an hour. Do let me know if you have favorite tips, and I will add them to the article.