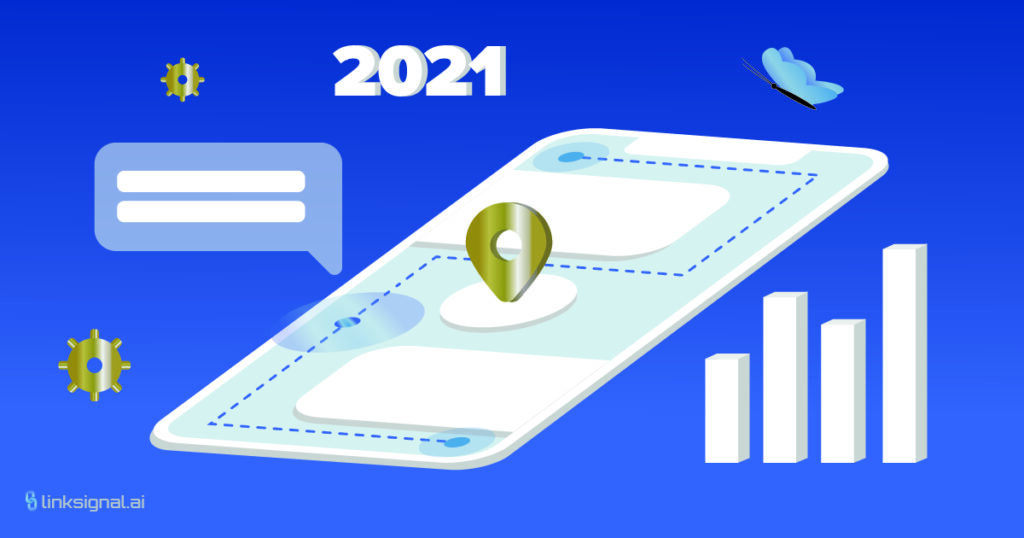 Google has worked on mobile-first indexing for a long time now, developed in response to the radical shift in the way people search the website and the broad adoption of mobile devices in almost every part of our lives.
So, we can say that we now work and live in a genuinely mobile-first world.
The first announcement that Google was shifting away from its algorithms, comparing the desktop type of a site with a mobile-first approach, came in 2016.
But from 2016 till today, we have seen a nearly full shift by Google to mobile-first indexing.
By March 2021, Google will switch ALL websites from desktop-first to mobile-first indexing, having been through a transitional period of moving sites.
Any new web pages launched after July 2019 automatically went to mobile-first indexing, but some existing sites still needed to be moved over.
And, while the majority of you will have had your sites crawled by a smartphone Googlebot for some time, it is something that every SEO and digital marketer now needs to pay close attention to.
Table Of Contents:
What Is Mobile-First Indexing?
While it might sound complicated, mobile-first indexing is much simpler to get your head around.
Googlebot initially used a website's desktop version to discover a page's relevance to a search query, but this has since changed to mobile variants.
For many businesses, this will not cause any problems as the site that is served to mobile users is an active version of the desktop site, with no other modifications to the actual content.
But if a website serves several desktop and mobile versions, some things need to be analyzed.
If you are still one of the businesses that do not have a mobile-friendly website, you can assume to see a negative impact on your search rankings across both desktop and mobile searches.
A well thought out mobile-friendly webpage could drive a remarkable increase in organic visibility.
So, in a few words, mobile-first indexing means that Google's algorithms use the content from your website's mobile site when it is ranking your pages on the SERPs.
Checking If Your Website is on Mobile-First Indexing
While most websites have moved over to mobile-first indexing, there are still a few months until Google will be ranking and investigating your website's mobile version.
If you have already moved over to mobile-first, you have already seen a Google Search Console notification telling you so.
If you have not yet seen one, there is a simple way to check this.
Go to Search Console and run a URL inspection for one of your website's web pages by inserting this into the text box at the top of your screen.
You will see the "coverage" returns for your inputted URL:
Notice that this has crawled as "Googlebot smartphone?" This is a straightforward and quick way to see how Google is crawling your site; in this case, it is mobile-first.
There Is Only One Index
One of the popular misconceptions that arose from the mobile-first indexing announcement in 2016 was that Google holds two indexes: a desktop index and a mobile index.
But that is not true — there is only one index, and mobile-first indexing relates to the Googlebot that indexes and crawls your website, not the index of web pages that Google holds.
The truth is that where websites have similar content across their desktop and mobile sites, they will not see any influence from moving to mobile-first indexing.
Same Experience Across Desktop and Mobile Devices
It is common for developers and designers to focus their energies on a site's mobile UX, which is excellent.
However, the dilemma that often occurs is that this is attempted by hiding various desktop elements when a page is being viewed on a mobile device. That can cause all sorts of problems with mobile-first indexing.
Google advises that a website provides related experience across both desktop and mobile devices, actual content.
Our advice for you is to take the time to educate all stakeholders involved in a site and explain why it is necessary to work on displaying content in a user-friendly way for mobile users, rather than removing or hiding it.
It is also another reason why SEO should be combined into the wider website team within a business, allowing these reflections to be made before it is too late.
But there is more to analyze than just your content, despite this being hugely important.
Critical considerations from LinkSignal:
Structured data
Ad placement
Images and videos
Meta robots' tags
Metadata
You must keep these elements the same across desktop and mobile devices to avoid difficulties from mobile-first indexing.
Page Speed Is Important
No one wants to use and stay on a trashy web page.
The truth is that having a slow page speed acts as a demoting factor, rather than it being a boost in the ranking potential for more active websites. 
Slow page speeds can negatively affect bounce rates, and the time that users spend on your website and your conversion rate and taking the time to speed up your loading times can have a remarkable impact across several areas.
You can analyze your site's speed and related issues using the SEMrush Site Audit tool.
Separate Mobile and Desktop Sites
The last tip that you need to know is how to handle mobile-first indexing efficiently and effectively when you have separate desktop and mobile.
While this is becoming less common than once, there are still sites that run separate desktop and mobile versions.
So, how do you handle these to guarantee you do not fall foul of mobile-first indexing?
Follow these principal considerations:
Ensure that you accurately implement rel=canonical and rel=alternate elements between the desktop and mobile and your site versions.
Make sure that the robots.txt file on both versions is not blocking critical parts of your site from getting crawled.
Ensure that your mobile site does not block crawlers.
Set up and verify both types of your site in Google Search Console to access all of your data.
Ensure that your site's desktop pages have similar mobile pages.
Mobile-First Indexing Can Improve Your Rankings
Mobile-first indexing sounds a bit scary. The truth is that if you are serving an excellent mobile-experience and have the same content between mobile and desktop devices, then you have got nothing to worry about.
Mobile-first indexing is here to stay for a long time.
Still have questions? No worries. Let us know in the comments section below.