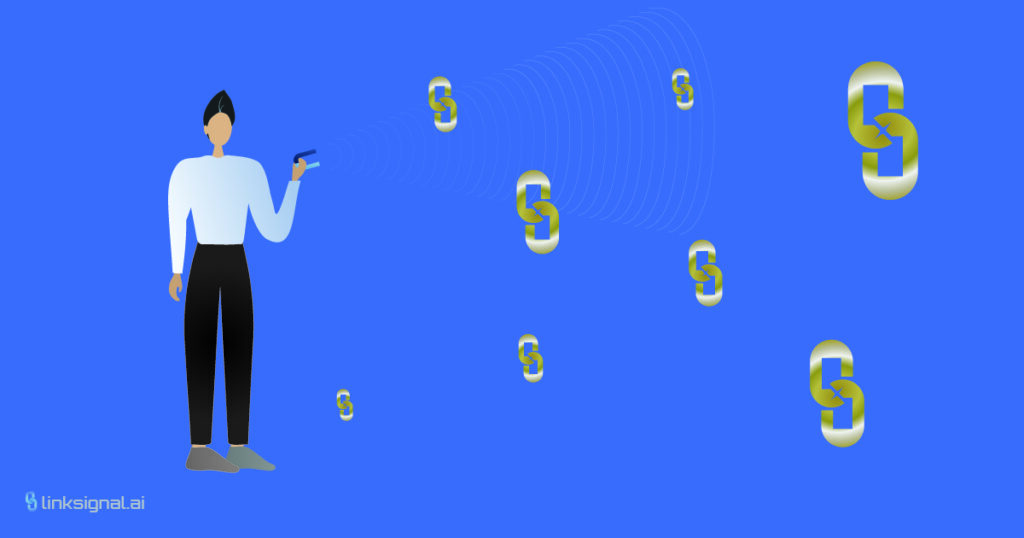 Your content has endless possibilities to drive traffic to your website. One of the ways is participating in link roundups.
In this article, I will walk you through all the steps you need to take to have your content featured in a relevant link roundup.
Table of Contents
How to Find the Right Roundups?
What are Link Roundups?
Link roundups are lists of the best content in a particular industry. They are posted weekly, monthly, or even daily.
Link builders love roundups because the goal is to link out to other sites. So, compared to usual webmasters, link roundup creators are more willing to give links.
Do not get me wrong, this does not mean it is very easy to get links from link roundups. Imagine how many requests they are receiving hourly to feature someone's link.
Why are They Important?
Link roundups are a pretty successful PR and SEO tactic, and here are the WHYs:
A relatively easier approach to get links. When you pitch a webmaster out of the blue to link to your website, you need to have some solid reasons why they need to feature you on their website. Those reasons are not convincing most of the time if you are not talking $$$.
The situation is different with link roundups. The webmaster is looking to link to other websites. If your content is relevant and good, you do not need more reasons to persuade them to give you a link.
Can generate multiple links. If you have an excellent content piece, you already have an opportunity to participate in several link roundups.
Mutually beneficial relationship. Curating content is not an easy task. It involves lots of research and reading. Sometimes more than the readings and research you did in school. Here is the situation, the curator is looking for links, and you are offering a link. A match made in heaven!
Natural coverage. Over time your content will be featured naturally. Once you pitch to a blogger, make sure to add them on social media so that they will see your updates. Also, chatting with them once in a while will not hurt. 😉
How to Find the Right Roundups?
Now when we covered the basics, it is time to find link roundups to take part in.
To make the process organized and relatively seamless, keep track of the following metrics and information.
Website Link
Domain Authority
Spam Score
Page Authority
Name of the roundup
Name of the blogger
Contact info of the blogger
Search Engines
If you search for something on the internet, Google is probably your best buddy. But for this research, make sure to use other search engines like Bing, Yahoo, and DuckDuckGo. This way, you will maximize the number of link roundups.
The main strategy here is to use advanced search operators and filtering.
I did the research for this stage so that you will save some time. Here are the most popular keywords that will generate results related to link roundups.
best blog posts
top blogs of the day
top blogs of the month
top blogs of the week
best posts of the month
best posts of the week
favorite posts of the month
favorite posts of the week
daily link roundup
weekly link roundup
weekday (e.g. Friday) + link roundup
weekday (e.g. Friday) + roundup
monthly link roundup
monthly roundup
weekly roundup
best of roundup
link up
roundup
All you have to do now is to add your industry in front of the keyword and search. For example, I searched SEO Friday link roundup.
Here are the results:
As you can see, there are two types of results mostly. Actual link roundups and also articles, like this one, talking about link roundups.
Also, you can see results from previous years. Make sure to limit results to "Past Month" or "Past Year." This way, you will not only have the latest results but also the website that usually does link roundups.
Checking the Website
Do they do internal or external linking? If they only summarize their own posts, then move on. You cannot cultivate any relationships!
Also, you need to check the health of the website. You are not looking to get any links, you should only aim for quality links. Check the Spam Score (SS), Domain Authority (DA), Page Authority, and make sure to exclude websites from your sites that have SS higher than 5, DA and PA lower than 40.
You can use Moz's link explorer to get this data. Paste the link of the roundup in the search bar. The DA and PA can be on the overview page.
For SS go to the Spam Score Section.
What do you think is this a good roundup to take part in? Let me know in the comments section.
Outreach
Now when the most time-consuming part is done, it is the right time to pitch. Of course, it will be amazing if there is a relationship with the host blogger. If no, then you should do a cold/warm outreach.
Before any outreach, it is crucial to have killer content. It should be better than what your competitors write, should provide more value to the reader, and have better visuals and design. The quality of writing is the most important factor here.
When you are sure that your content is the best, it is time to craft an outreach pitch.
Here is a template to start:
Subject line: Looking for content for this week's roundup?
Hi [Name of Host Blogger],
I'm a blogger at [domain name.]
I just published [name of the article] and got some very good feedback from readers. Wanted to share with you to include in your upcoming link roundup.
Please let me know, and I can share some of my best-performing pieces.
In any case, let's add on social media to keep track of each other.
Thanks for your consideration. Have a great day!
Best,
[your name]
The last step is emailing. This will take a couple of minutes with an email automation tool. All you need is to upload the pitch template and contact information.
Track open and positive and negative response rates and optimize along the way.
Final Thoughts
Be prepared to invest a great amount of time in link roundups. You can also leverage the research to a VA or team member.
Make sure whoever does the research only collects relevant links to save some time for outreach and have higher response rates.
Best of luck, and let us know how it goes in the comments section.