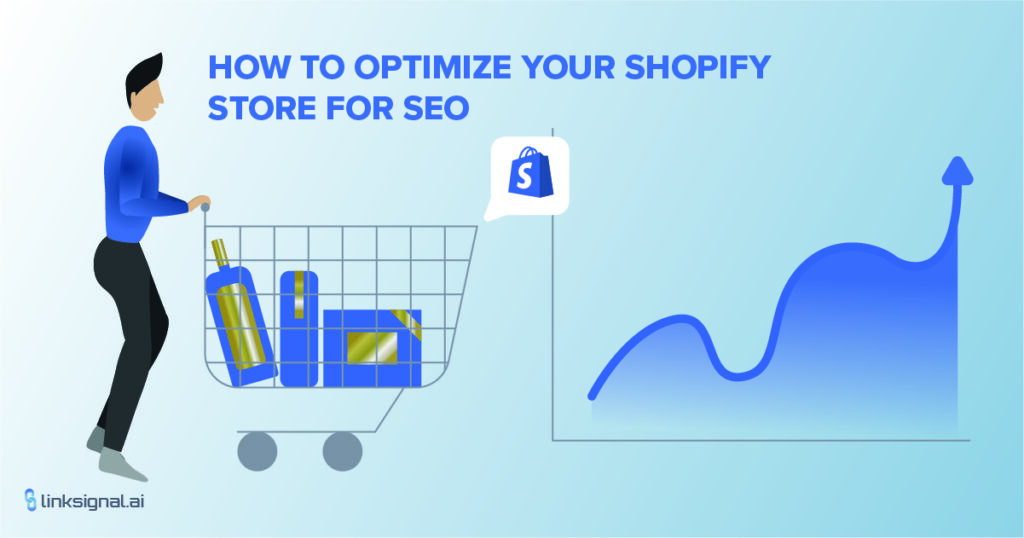 And the superhero award of the year goes to…Shopify!
It captured the hearts of many, made it through the pandemic, quenched the thirst of hopeless shopaholics, and survived the elections. How else should it affirm its heroism?
But let's be realistic; this wouldn't have been possible without SEO. In fact, Shopify SEO became a game-changer in 2021, and today it's more popular than ever. So, if you want to learn more about the SEO improvements a Shopify store should go through to break the competition, you better do it now with a source that has worked with a number of them. Let's get started.
Table of Contents
What to Consider When Optimizing?
Google Search Console and Bing Webmaster Tools
You have Limited Flexibility with Shopify SEO
What is Shopify SEO?
Does that even exist?
It is the same SEO we all are familiar with, except with tiny adjustments typical to Shopify. You will still have the same content and redirects alongside the complications driven by those, but we'll get back to that later.
Should I Even Care?
I would if I were you.
I wouldn't want to miss out on that 84% of consumers that have shopped online since the pandemic. Impressed? Wait for the juicy part: contactless payments on Shopify increased by 122% during the pandemic, compared to 2019 [so, it's not just my weight].
And, yes, the toy collection your neighbor just bought for his son, online Yoga classes your colleague booked in a snap, and that new dress on your girlfriend the other day only show that they have the best Shopify SEO [of course, assuming they purchased it on Shopify].
And if reading this, you or your agency is thinking of offering Shopify SEO services, you owe me a reflective comment down there, man.
What to Consider When Optimizing?
I'll walk you through the processes LinkSignal recommends. Take these as staples but also beware that personalized recommendations might be applicable to your specific business. Feel free to contact us for an individual consultation.
Google Search Console and Bing Webmaster Tools
If you are all serious about your Shopify store, go ahead and register it with Google Search Console and Bing Webmaster Tools. That way, you open up room for crawlers or web spiders, letting the search engines easily access your website.
You should also be careful about the links you register: make sure to do it with secure, non-secure, www, and non-www links (although search engines are going to favor SSL links and warn against http).
XML Sitemaps
Your Shopify store most likely has an auto-generated sitemap (one of the benefits of Shopify), which looks like www.typeyourdomain.com/sitemap.xml. Upload it to Search Console and Webmaster Tools.
Keep in mind: Shopify does not allow you to update the Robots txt.file, which limits your flexibility and part of the control over Google's crawl. We recommend directing your efforts into another aspect of SEO instead to make up for that.
Page Speed
While page speed is not novel to SEO, your store has limitations with it. At the end of the day, you are using Shopify's coding or templates. Regardless of that, you can fine-tune a couple of other things to improve your page speed insights.
Compress your images. To do this, you'll need crush.pics, a Shopify extension, which you can download in the Apps section.
Avoid using multiple fonts.
Don't load your site with Shopify Apps. Sacrifice quantity over quality and search results.
Title Formatting
It is common to neglect the significance of formatting the headings (H1, H2, H3, etc.), yet I cannot stress this enough: italics or bold text won't get the job done.
Even if you like it esthetically, know that the crawlers won't get your titles. Picking the corresponding formatting option from the drop-down menu will take you only seconds and will increase your chances of ranking in return.
Alt Tags and File Names
Like for a regular website, with Shopify, you need to make sure that both your file names and images are optimized. The first one is obvious.
As for alt tags, you can either do them manually- by the way, don't forget product images- or use Smart SEO. In the long run, if your pictures don't load for some reason, your alt text will save you, eliminating your customers' confusion.
Optimized URLs
Getting down to the nitty-gritty of SEO, URLs are all about your search engine literacy. www.domain.com/waterproof-eyeliner is way more intelligible than www.domain.com/prds/ct/p41.php?ref=14232456. You can fix your URLs in the "Edit Website SEO" section at the bottom of the page.
Bonus by Linksignal: It's better to do the URL optimization at the outset so that you don't end up losing backlinks in case others link to you, and then you decide to edit the linked-to domain.
Duplicate Content
I won't be exaggerating, not a bit, if I state that you can win by focusing on quality content production, specifically your Shopify store's blog section. You'll have flexibility with on-page optimization then, more linking opportunities and meta descriptions, all of which count.
Quick Reminder: You're thinking about Snippets, aren't you? They affect your Shopify ranking as well.
Keyword Optimization
And the natural follow-up to the previous section, it's imperative for you to invest some time, effort, and resources to research relevant (preferably informational) keywords with the highest DR and DA.
This one is never outdated and is present in almost all sorts of optimization.
You have Limited Flexibility with Shopify SEO
Now, if there is one thing to take away from this article, it's that Shopify SEO has limitations you gotta deal with, on top of the regular optimization routine.
The thought pattern you should obtain to overcome those and the logic behind the alternative solutions is identical to widely implemented SEO practices.
We hope this article alerted you on what makes Shopify SEO different, proposing tested methodologies to help you rank. Should you have any questions, let us know in the comments below.