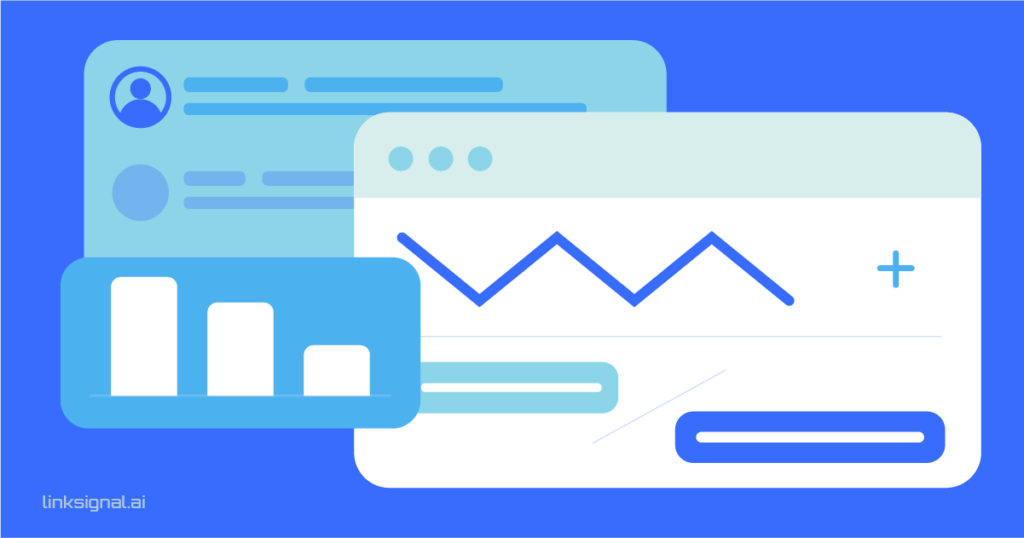 Did you know that at this very second, Google processed 40,000 search queries? 
You already know the importance of SEO when it comes to ranking. Ranking, in turn, is connected to website traffic. So, the website traffic and SEO go hand in hand. To help you increase your website traffic, we have prepared a list of advanced SEO techniques. So let's dive in.
Increased content production
HubSpot found that 55% of marketers claim blog content creation as their top inbound marketing priority. This being said, content creation is a powerful tool to generate website traffic. 
As a rule of thumb, the more content you produce, the more traffic you get. But keep in mind that we are not talking about any content here. The key is to create quality content that is optimized for SEO.
Increasing optimized and quality content allows your website to host a range of keywords and provide more answers to people's questions. Publish between 2-4 blog posts per week and write a minimum of 1500 words.
Concentrate on educating your audience in your articles. Informative and educational content will make users 131% more likely to buy from you. Even if they read the content a week ago, they are 48% more likely to buy from the company that educated them.
One of the best performing content types is the ultimate guide. The reason is they are lengthy and continue lots of keywords in addition to being people's favorite because they provide complete information set on a specific topic.
If you do not have time to create frequent content pieces, try re-inventing the wheel! You do not always have to create content from scratch. In case you have hard times with topics, make an idea book next to you and jot down any ideas you have throughout the day.
Content clusters
The content cluster is topic modeling and internal linking. So instead of concentrating on keywords, you focus on topics. This improves the user experience and also boost search performance in addition to improved site architecture. The content cluster also makes it easier for Google to find related content.
This is what your blog should look like before and after implementing content clusters.
The content cluster consists of a pillared content and clustered content. The pillar content broadly outlines the topic, whereas clustered content focuses on specific long-tail keywords.
The pillar links to the clustered content, and the clustered contents link to the pillar. This way, if any of the pages perform well, the entire content cluster gets a boost.
When all the content pieces are of high quality, your search boost increases because of Google's E-A-T (Expertise, Authority & Trust).
Tips for building clustered content:
Keyword research. Before writing the content, pull out well-researched keywords, for clusters use long-tail keywords to lower the traffic and bring better-matched visitors to your website.
Perform a content audit. If the website already has content, inventorize all of them and group them by topics. The topics are clusters, and existing content is the topic's cluster content.
Create pillar pages. Now that you have the topics and cluster content, it is time to create pillar pages that will connect all of the articles referring to the topic.
Internal linking. The last and most crucial step is linking all the content pieces together. Imagine you are solving a puzzle game using hyperlinks.
Featured snippets, aka Schema
This is an example of a featured snippet.
According to Google, featured snipped are pulled from the top 10 search results, most often from one of the pages ranking in the top 5. Ahrefs studies 2 million snippets and discovered that featured snippets show up for 12.3% of searches. Also, directing an additional 8.6% of the available traffic to your site.
Tips for winning featured snippets:
HTML codes. Provide simple and consistent HTML codes. According to HubSpot's study, after making HTML codes simple and consistent, they acquired 8-12% more snippets than 1-2% in case of not optimized codes.
Headers. Optimizing headers is a significant game-changer for getting featured snippets. Make the overall page title h1, subheaders h2, and list items h3. Change the header list format from "1)" to "1 and Remove any unnecessary tags from the headers.
Create SEO Optimized Landing Pages
Businesses with 10-15 landing pages have 55% more traffic than those with less than ten landing pages. Companies with over 40 landing pages earn 500% more traffic. 
But you do not need to create any landing page. Here is an excellent example of a landing page.
The page is clean and friendly, and the loan calculator is the CTA and user acquisition tool.
The landing page is performing because it has:
Useful and succinct content
Clear Call to Action
Besides engaging content and clear CTA, your landing page should also be SEO-friendly:
Determine your keywords. We cannot stress the importance of keywords in any content piece. This is the most crucial part because these are the words that you want search engines to rank you. Make sure to include long-tail keywords.  
Secure backlinks. Get people to link to your page. This is one of the most effective ways to rank because with backlinks Google will consider your landing page as credible.
Speed up your page. 47% of people expect pages to load in less than two seconds, and 40% will abandon it for three seconds.
Internal Deep Linking
Deep linking is using anchor text to link to other pages of your sites. This is done to show Google the depth of your site and encourage indexing.
This is what your website structure will look like in case of good internal linking.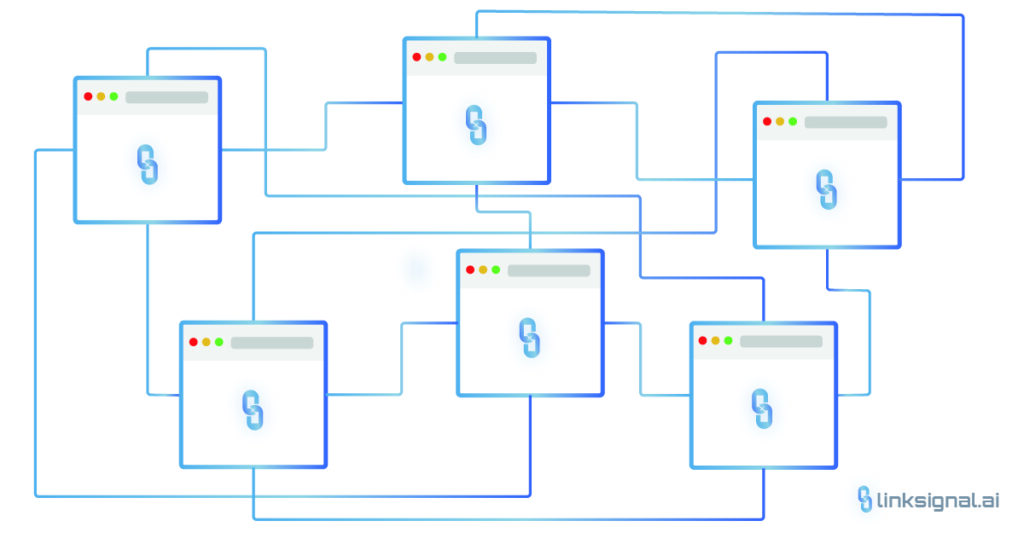 If you do not interlink content, Google will not find your valuable pages and articles, and they will not get any traffic.
Advanced deep linking techniques can decrease bounce rate while improving user subscriptions, page views, and time on site:
Email signature. Do not include a link to your homepage in your email signature. Instead, mention a blog post or other site pages that will bring more value to the receiver.
Blog comments. Instead of pasting your homepage while commenting, mention a blog post.
Article syndication. When you publish an article with a byline for syndication, always choose a relevant link to a page to better user experience.
Accelerated Mobile Pages (AMP)
AMP is a coding standard for publishers. The aim of AMP is for publishers to be able to load their sites quickly on mobile.
Even though AMP is not a direct ranking factor in itself, Google now gives higher importance on website speed and mobile-friendliness with their switch to mobile-first indexing and the introduction of Core Web Vitals.
AMP has an indirect effect on organic traffic. AMP helps your website become faster, and as a result, visitors will not leave the website.
To implement AMP, you need to install the AMP plugin. You can get the free plugin here. Once the plugin is activated, it will automatically make pages AMP ready by adding the amp suffix to URLs' end. 
This is how the new URL will look
https://linksignal.ai/#faq/amp/
To make sure the plugin is working properly add /amp/ to your URLs
To expand features and adjust the amp pages' design and enable an analytic system, install Glue for Yoast SEO & AMP plugin that will allow you to change the design accelerated mobile pages and integrate with analytics systems.
Review on Google Console. You can watch the pages as they get indexed. You will also see errors blocking AMP and fix them on the graph.
Skyscraper Technique
The skyscraper technique is a link building strategy. You need to content pieces with lots of backlinks, create something way better, ask those linking to the original work to link to your content.
The term is coined by Brain Dean and in his words.
"Have you ever walked by a really tall building and said to yourself: "Wow, that's amazing! I wonder how big the 8th tallest building in the world is." Of course not. It's human nature to be attracted to the best. And what you're doing here is finding the tallest "skyscraper" in your space…and slapping 20 stories to the top of it."
Steps to using the technique:
Step 1: Find relevant content with lots of backlinks.
Go to linksignal.ai. Mention the keyword you are planning to write the content around, and the tool will generate results. Choose the ones that have high PA, DA, low PP, and the most backlinks.
Step 2: Think of bettering the article.
Read through the article and see if you can make it better. According to Brain, you should improve these four aspects of the article:
Length: If the article includes 170 backlink strategies, make them 200!
Freshness: Check and see if the article has outdated components. Update the article with newer references, pictures, and content
Design: Content and innovation go hand in hand. Make sure to provide better visuals than the actual content.
Depth: Do not just list; include examples and descriptions whenever possible.
Step 3: Reach out to the webmaster you linked to the specific content you improved upon
The key to successful Skyscraper technique implementation is outreach. Create a personalized and engaging email and send it to those already linked to the content you improved.
8. 'Middleman' Method
Websites usually have two types of content pages:
commercial (money pages, tool pages, service pages, etc.)
non-commercial (blog posts and free products).
Link givers usually will not link to your commercial sites because they are not relevant to their audience and require a financial commitment.
So what to do? Here comes the middleman method! The technique's idea is to create 'middleman' (e.g., blog posts), which can then be passed onto commercial pages using internal links.
How to use the method:
Step1: Choose commercial pages that you want to boost
This should be aligned with the company's overarching goals: which of the products or services you want to sell the most. If you are unable to choose, pick the pages that have high traffic and high business value.
Step2: Find blogs to link to the commercial page
For example, if you decided to boost your room humidifier, then go to google and search for site:yourwebsite.com + "topic of your commercial page."
In our example:
site:room.com + "room humidifier."
This will show all the pages on our site that mention the "room humidifier" keyword. Now you only need to update the content and link to the commercial page with the humidifier you want to sell.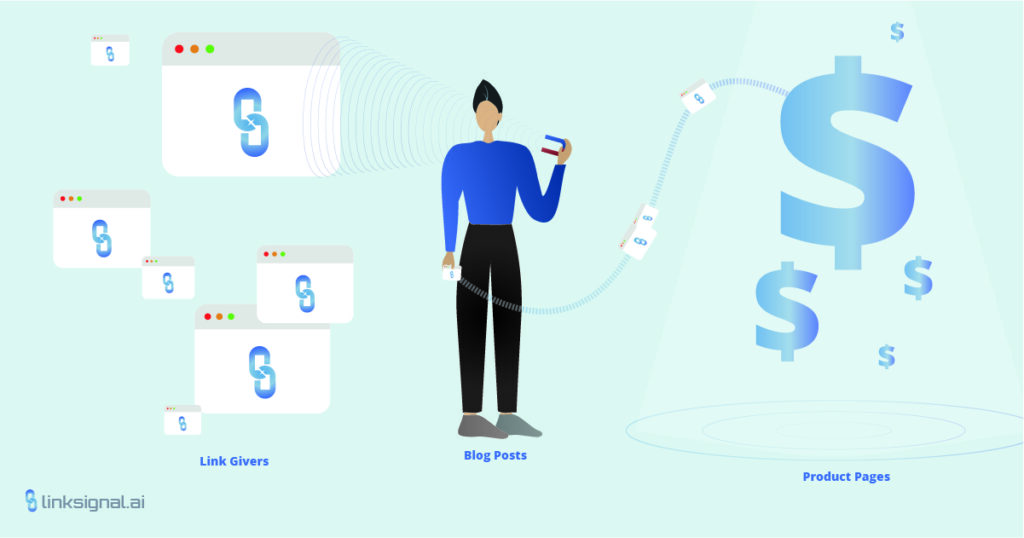 Boost other pages that link to you
This might be counterintuitive but has a lot of value. The idea is to find pages with high DA scores that link to your site and boost them.
This might have several benefits.
First, if you boost the page over time, the PA and DA will also increase. This way, the backlink you got will have more value for Google and, in turn, will affect your DA and PA, which will eventually result in higher rankings.
Second, by boosting the page, you are also increasing brand awareness and, hopefully, traffic to your site. The page will reach more and more people, and if they read the content piece, they will learn about your brand and visit your website in some cases.
How to use this technique:
Step 1: Research your backlinks
Go to ahrefs.com past your domain and click on backlinks. Choose the ones with the highest DA, PA, and lowest SS.
Step 2: Start promoting.
Create social media posts around the content piece and include it in your email outreach campaigns, to name a few.
Now your turn
What is your top advanced technique to increase traffic?