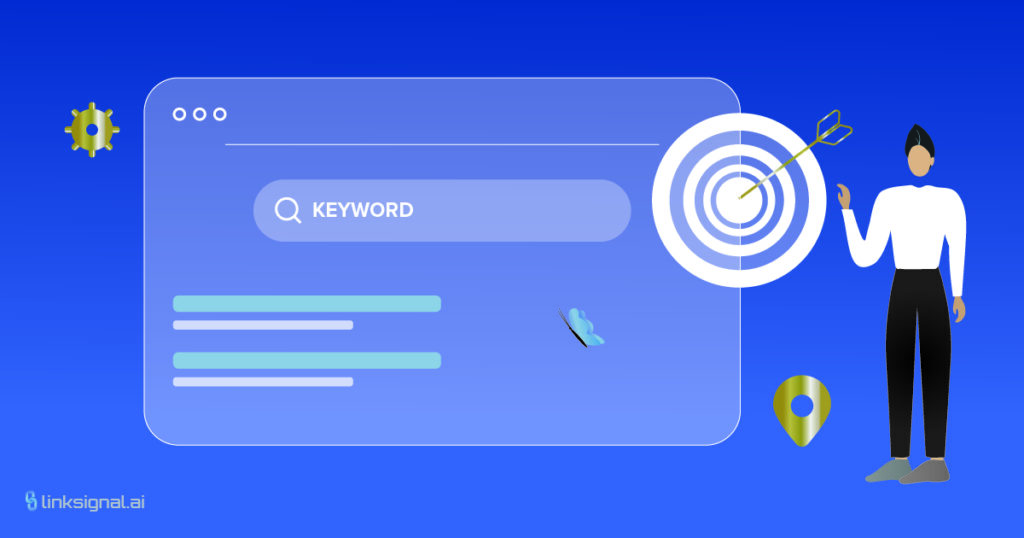 Keywords are king when it comes to connecting with users and improving your ranking in search engines.
As you may already know, search engine optimization (SEO) has become a multi-million-dollar business with a host of specialists offering advice on claiming the coveted number one spot and moving up the search engine results page.
Most actionable SEO advice bubbles down to a few concrete recommendations: create content that is timely and relevant and do your market research, so you know which keywords are relevant to your target audience.
Something that does not make the SEO rounds so often is keyword cannibalization. While this obnoxious sounding problem will not sink your site, it can cause your web pages and posts to rank lower and can hurt the reputation of your website if left unchecked.
Here is everything that you need to know about evaluating, finding, and eliminating keyword cannibalization.
Table of Contents:
What is Keyword Cannibalization in SEO?
Keyword cannibalization happens when two or more pages on your site end up fighting for the same keyword.
To ensure you are catching the right audience, you do a keyword search and find that "SEO myths" ranks exceptionally high. You then create various pages supporting this keyword — one piece might deal with the most common SEO myths, another with less popular options.
The problem? Using the exact same keyword for each page, you are practically cheating yourself.
Here is why: from the search engines' view, each of these pages is its separate entity with its power and page ranking, meaning your pages are fighting for SEO consideration.
These "similar-but-different" pages will divide your click-through rate (CTR) across various links, reducing the value of each page in return. As a result, these pages rank fifth, seventh, and eighth in SERPs, while a single page would break the whole competition.
How to Detect Keyword Cannibalization?
The easiest way to detect keyword cannibalization is to build a spreadsheet containing the keywords for any content that you create.
Before creating a new post, check your spreadsheet and see if you have already used the exact same keyword. If the answer is yes, then the best option here would be squeezing your content to focus more on another keyword or making sure that the content you produce is substantially different from previous posts.
You can also monitor for keyword cannibalization with an online search of your most appropriate keywords. If you see various pages from your website listed close to one another in SERPs, then you have a cannibalization dilemma, my friend.
Also, keyword cannibalization checker tools can help ensure you are not missing potential extensions. It's better to beware of the issue ASAP and change your content before it gets pushed way down in the search rankings.
How to Eliminate Keyword Cannibalization?
So, what happens if you find keyword cannibalization on your website?
First, look at the content on each webpage. Wherever possible, connect the data from both pages into a particular post to increase search rankings and, of course, authority.
You may find that earlier posts on your site are still ranking with a highly targeted keyword use but are no longer applicable to your company's service offering or product line.
Here, it is a great idea to combine any valuable data from older posts into newer content and then delete the original one, in turn enabling search engines to rank up your most relevant point.
Worth noting? As with anything in SEO, there are limitations to the keyword cannibalization ethics. If you have multiple posts with the same keyword that are highly ranked and their ranking position is not shifting, there's no need to connect them.
Keyword Cannibalization Checker Tools
Keeping a spreadsheet of metadata, page URLs, and keyword use can help decrease cannibalization risks.
Let us imagine an eCommerce site that sells multiple types of autumn coats— with a product page for each skin, category pages for each coat type, and blog posts about coat care, storage, and repair. This increases the chances of keyword overlap and SERP flaws.
Keyword cannibalization checker tools can help streamline and decrease the risk of missing a possible keyword problem. Some popular options include:
Also, keyword cannibalization checker tools can help ensure you are not missing potential extensions. It's better to beware of the issue ASAP and change your content before it gets pushed way down in the search rankings. 
1) Keyloggers Keyword Cannibalization Checker
The Keylogs Cannibalization Checker tool gives a free trial — simply log in with a Google account that is related to your website(s), the checker does the rest of the hard work pointing at the pages that are fighting for the same ranked keyword.
Worth noting? The free trial of this tool only tracks three keywords across one website. Paid plans are needed for various sites and extensive keyword tracking.
2) SEMrush Position Tracking Tool
SEMrush is a very successful SEO monitoring and tracking toolset. With a paid plan, site owners can access cannibalization records within the SEMrush Position Tracking Tool, which gives a cannibalization score for the entered keywords.
A 100% score basically means no cannibalization has been identified — lower scores show potential obstacles and will define both cannibal pages and affected keywords.
3) Google Search Console
Using the production report section of Google Search Console allows you to view the queries that have received your clicks and site impressions from Google searches.
Drill down into these queries with the "pages" tab to see a list of URLs that rank for a particular keyword and questions — if you see more than one URL from your website listed for the same keyword, you may have a cannibalization problem.
4) SEOScout Cannibalization Checker
SEOScout's Cannibalization Checker gives an option to manage keyword spreadsheets.
Simply create an account for a 7-day free trial, enter your website's domain, and the tool will get back to you with a report listing any duplicate keyword rankings, allowing you to hunt down and eliminate cannibal content immediately.
5) Moz Keyword Explorer
The Moz Keyword Explorer lets you discover ranking keywords, determine page ranking points, and decide which pages to keep and which ones to revise or discard.
Moz also makes it simple to download CSV spreadsheet files, which can later be examined offline for duplicate keyword listings.
Duplicate Keywords Matter
For website admins and owners, cannibal keyword content is questionable — multiple URLs ranking for a specific keyword can frustrate potential customers, negatively impact page authority, and decrease SERPs.
Solve keyword cannibalization by finding duplicate keyword use. Combine or remove content that is needed to secure your most crucial content which earns the highest SERP.
If you still have doubts, do not hesitate to ping us in the comments section below. We will get back to you in no time.